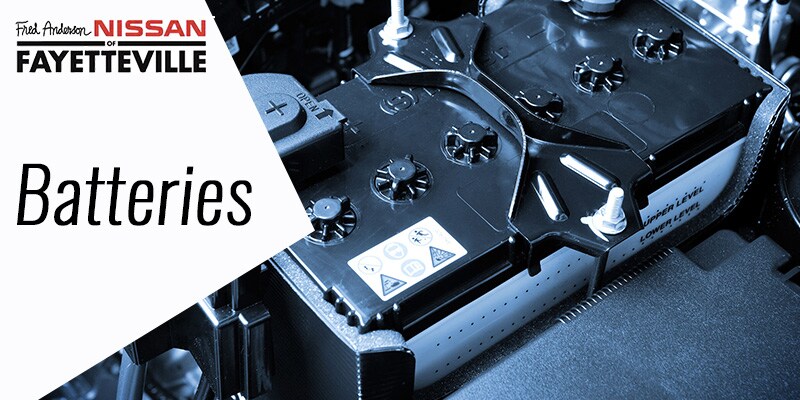 Expert Nissan Battery Service | Fayetteville, NC
No matter how well your Nissan runs, it won't do you a lot of good without a working battery. Make sure your vehicle has the spark it needs to start by staying on top of your regular battery service.
The average car battery lifespan is between three to six years. To avoid any issues that come from driving with a worn-out battery, we suggest you switch out your battery after about four years.
You can save yourself time and money by keeping a battery jumper in your car, but if you need to charge your battery frequently, it may be a sign you need to have your battery changed. Other signs of a worn battery include:
Engine slow to start
Malfunctioning electrical components (like windows)
Dashboard battery service light is on
Schedule your next battery checkup with Fred Anderson Nissan of Fayetteville, North Carolina, or contact us at (910) 758-2338.