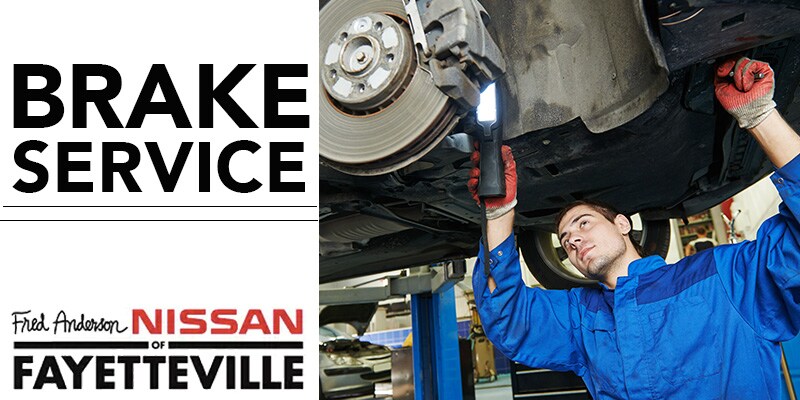 Staying up-to-date with your regular brake maintenance is one of the easiest and most effective ways you can keep your Nissan running safely. Here are some tips for helping you figure out when to take your car in for service.
Brakes can usually work effectively for about 50,000 miles, but they may wear more quickly depending on how you drive. For this reason, you should have them checked every 15,000 miles or so. Just ask your service tech to take a look at your next service appointment.
You may want to have your brakes checked even sooner if you notice any of the following:
A squishy feel to your brake pedal
Vibration coming from the wheel or pedal
Veering when you brake
Scraping sounds coming from the brakes
Schedule your brake appointment with Fred Anderson Nissan of Fayetteville, North Carolina, or contact us at  (910) 758-2338.